At Pelini Eyecare you will find a caring team of professionals dedicated to providing quality optometry services for your whole family. We value our patient relationships and strive to improve your quality of life and vision wellness through uncompromised service and state-of-the-art technology. Our doctors and staff are a close-working team dedicated to delivering personalized care tailored to your lifestyle and vision needs.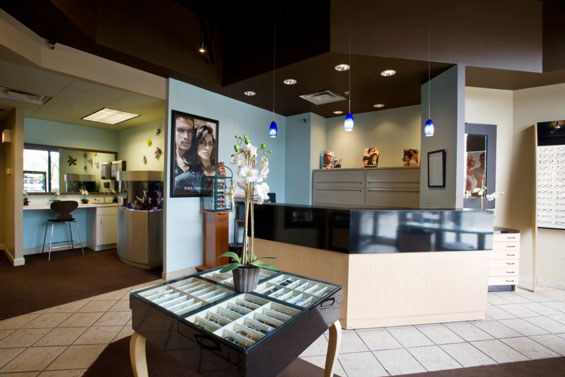 Whether your appointment is with Dr. Silvia Pelini or Dr. Lynn Meyer, you will receive the same friendly and professional service during your examination. The doctor will thoroughly evaluate your vision and ocular health using up-to-date technology and answer any questions you may have about your eyesight. She will then make recommendations on how best to maintain or to improve your eye health, based upon your individual needs.
After your exam, our certified optical staff will guide you in selecting the most fashionable and functional eyewear for your prescription and taste, making sure to consider your lifestyle needs and budget. We are experts at interpreting insurance coverage, and are happy to answer your benefits questions. Our office only uses premium lenses and lens treatments and has a large selection of quality frames to ensure that you are both seeing clearly and looking great.
Our on-site optical lab will assist in expediting your order, with some prescriptions available while you wait. When you visit our office, our goal is that you will leave completely satisfied and confident with our doctors, staff, and services!