Maintenance & Repairs
As with anything else, eyeglasses sometimes need adjustments and repairs. No matter where you purchased your eyewear, our staff is happy to assist you. Appointments are not necessary for eyewear maintenance, and our trained opticians can often complete the service while you wait.
For patrons who purchased their eyewear from Pelini Eyecare
Adjustments, minor repairs, and nosepad or screw replacements are complimentary. More extensive repairs or replacement of lost or broken parts may incur a fee that we will discuss before beginning the repair. We will always explore manufacturer warranty options before charging for our services.
For patrons who purchased their eyewear somewhere other than Pelini Eyecare
We offer adjustments and minor repairs for a small fee. If you need a lost or broken frame part replaced, and we have an account with the vendor, we can often order the part (based on availability).
Outside Purchase Service Plan

If you are looking for a more long-term maintenance solution, we offer a flat-fee service package which covers all standard adjustments and minor repairs for twelve months. This is a great option to guarantee a perfect fit and increase longevity for eyewear purchased online or for college students away from home.
Sometimes we are asked why we charge for adjustments and repairs performed on eyewear not purchased from our office. The answer is that we charge a small fee for our services to cover the cost of repair supplies and to compensate our optical staff so that we may continue to deliver exceptional service to our patrons. Eyewear purchased from our office includes these services in the cost of the order.
Pupillary Distance (PD) Measurements
To properly align the focal point of an eyeglass lens over the pupil, optical manufacturing requires a measurement called the Pupillary Distance (PD). This measurement is taken by the optician during the eyewear selection stage after you have completed your exam with the optometrist. For patrons wishing to purchase eyewear someplace other than our office, we provide the convenience of measuring your PD for a small fee. You can rest assured knowing that your measurement was correctly taken by a trained optician.
Contact Lens Exam/Training
Contact lenses are the preferred primary vision correction option for many of our patients. It is commonly assumed contacts can be purchased from any available source and put on without first visiting the optometrist. The truth is that this could result in discomfort and injury to your eyes if your lenses are not accurately prescribed and properly fitted. Contact lenses require a prescription because they are medical devices. You should treat them with the same caution and care as any other medicine.
If you are interested in wearing contacts or are a current contact lens wearer, you should understand the difference between a routine annual eye examination and an exam meant specifically to fit you with safe, reliable contacts. During a routine exam, the doctor will check for overall eye health and may write a prescription for glasses without the need for much follow-up. Contacts are different because they rest right on the eye, They can affect the eye's shape and comfort if they aren't fitted properly. If they don't work right, the lenses could cause abrasion of the eye's surface and create painful ulcers.
Because of these special considerations, anyone wishing to use contact lenses must have an annual contact lens examination in addition to his or her comprehensive vision screening to renew the prescription. The additional fee for this exam is often discounted by most insurance plans. Both Dr. Pelini and Dr. Meyer have specialized training in prescribing contact lens solutions for even the most difficult-to-fit contact lens wearer. Whether you prefer the feeling of a fresh pair of contacts every day, or need special rigid lenses as part of your keratoconus treatment, we can meet your contact lens needs.
For first-time contact lens wearers, we offer a contact lens Insertion and Removal training class to ensure that you understand how to properly insert and remove contact lenses, how best to clean and store your contacts, and what to look for in case you develop complications. Optician-guided training courses usually last sixty minutes, during which you must demonstrate that you can successfully insert and remove the contact lenses without assistance. Occasionally a second visit is required. We recommend that first-time wearers take these steps to prepare for their training class:
Trim fingernails short to prevent scratches to the eye and assist in ease of handling the lenses.
Arrive with eyes free of makeup.
Get a good night's sleep so you are rested.
Eat a healthy snack beforehand so your blood sugar is stable.
Services Overview
As a fully licensed and equipped optometric practice, Pelini Eyecare offers a complete range of optical services to all our patients.
Whether you need to see the doctor for a medical reason, or you need to update your glasses or order new contacts, our experienced team will ask all the right questions and then recommend the best solutions for your wellness and lifestyle.
Comprehensive Eye Examination
With our decades of experience in diagnosing and treating vision disorders such as nearsightedness, farsightedness, amblyopia, presbyopia, cataracts, macular degeneration, and diabetic retinopathy, our doctors and staff are equipped to provide appropriate therapeutic medical eye care.
At the same time, we offer a wide array of the very best premium eyecare products at reasonable prices. Our patients never pay too much for the best quality in eyeglasses, contact lenses, sunglasses, and outstanding service.
Treatment of Eye Disease
Here at Pelini Eyecare, we understand that if you are diagnosed with an eye disease, you want only the best treatment available to make your eyes healthy again. Based on your diagnosis, we will recommend the most effective treatment plan chosen from a wide variety of approaches, which may include improved nutrition, prescription medicines, or medical procedures. If your condition requires specialized treatment you can rest assured that we will refer you to one of the skilled ophthalmologists with whom we partner.
Good Eyecare Begins With A Yearly Eye Examination!
Although many do not realize it, the best way to protect your sight is with a yearly vision screening. Comprehensive eye examinations can detect health-threatening conditions such as tumors, vascular irregularities, and diabetes-related injury to the retina. At Pelini Eyecare, your annual checkup is brief and painless, and you will leave confident that you are seeing your best.
LASIK Co-Management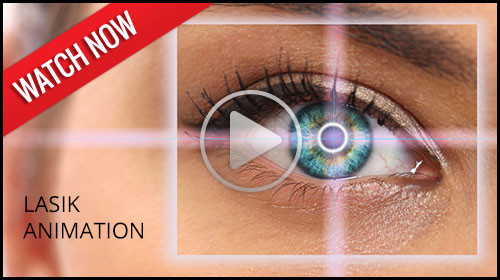 LASIK, a form of refractive surgery which uses a laser to reshape the cornea, is a popular and effective vision correction alternative which allows most patients to see clearly without needing to wear glasses or contact lenses. Pelini Eyecare partners with TLC (the Laser Center) to co-manage your LASIK consultation, surgery, and follow-up care. If you are interested in refractive surgery, please contact our office to schedule an appointment with a TLC consultant to determine if you would be a good candidate for refractive laser vision correction.
Corneal Refractive Therapy (CRT)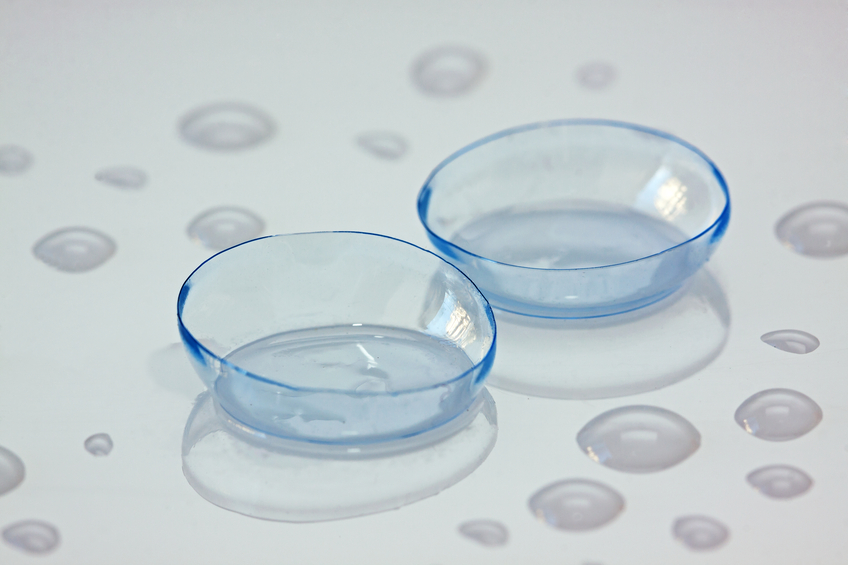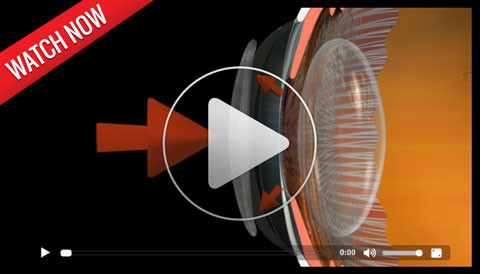 Corneal Refractive Therapy (CRT) is a great advancement in refractive therapy options. CRT allows you to see clearly during the day without glasses or contact lenses. Specially designed therapeutic lenses gently reshape the front surface of your eye while you sleep.
Imagine great vision all day without contacts, glasses, or surgery. No more problems from dust, allergies, or dryness. CRT has also been shown to slow the progression of nearsightedness in children and teenagers.
Previously, if you were nearsighted and wanted to see clearly during the day, your options were glasses, contacts, or laser surgery. CRT offers a non-surgical solution. No more worry about broken frames or torn contact lenses. Additionally, while LASIK is usually recommended only for those over 18 years of age, CRT is ideal for our younger patients who are active in sports and do not like the hassle of glasses or contacts.
For more information on Corneal Refractive Therapy, call today to schedule your FREE CRT consultation or visit Paragon at www.paragoncrt.com.
Optomap Retinal Exam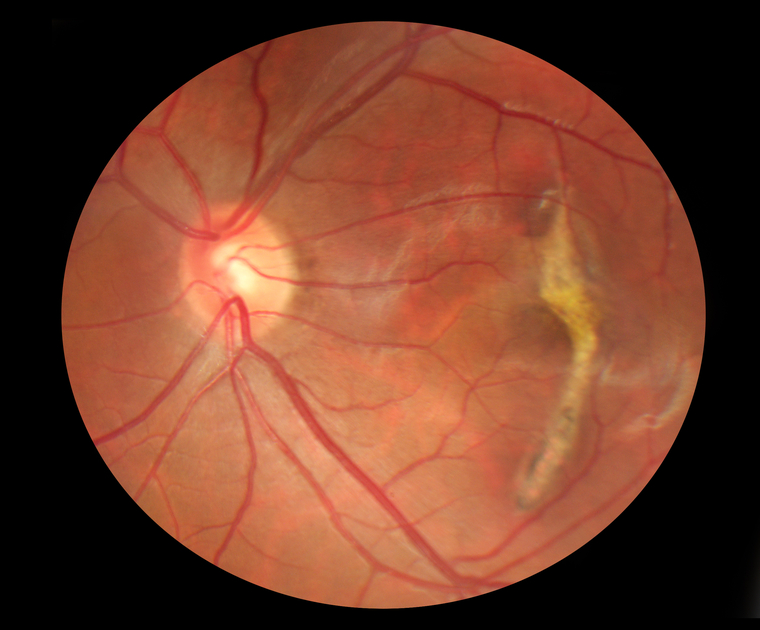 In our continued efforts to bring the most advanced technology available to our patients, Drs. Demolina & Demolino McDemo are proud to announce the inclusion of the Optomap Retinal Exam as an integral part of your eye exam.
Many eye problems can develop without warning and progress with no symptoms. Early on, you might not notice any change in your vision. However, diseases such as macular degeneration, glaucoma, retinal tears or detachments, as well as other health problems such as diabetes and high blood pressure, can often be detected with a thorough exam of the retina. The retina is the part of your eye that catches the image of what you are looking at, similar to the film in a camera.
An Optomap Retinal Exam provides:
A scan to confirm a healthy eye or detect the presence of disease.
An overview or map of the retina, giving your eye doctor a more detailed view than he can achieve by other means.
The opportunity for you to view and discuss the Optomap images of your eye with your doctor at the time of your exam.
A permanent record for your medical file, enabling your optometrist to make important comparisons if potential problems show themselves at a future examination.